Friday, July 14, 2006
Has the Texas legislature made performing abortions a capital offense?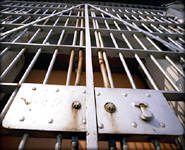 That's the question raised by a recent request for an Attorney General's Opinion (
RQ-0501-GA
). The literal question posed by
David Swinford (R)
(chair of the
House Committee on State Affairs
) is a bit more technical than that, of course:
Does a physician's failure to comply with the requirements of either § 164.052(a)(18) (restricting third-trimester abortions performed on viable unborn children) or § 164.052(a)(19) (requiring parental consent for abortions performed on unemancipated minors) of the Texas Occupations Code, as provided by § 1.42 of S.B. 419 (2005 TEX. GEN. LAWS ch 269, § 1.42) subject the physician to liability under the criminal homicide provisions of ch. 19 of the Penal Code?
As reported in this morning's Kaiser Daily Women's Health Report, which drew heavily from a story in yesterday's Austin Statesman-American, Swinford wants to test an interpretation of the new law by the Texas District and County Attorneys Association:
The analysis says that because it is illegal both for abortions to be performed on a minor without the consent of a parent or guardian and for a physician to perform a third-trimester abortion, doctors who perform them could be prosecuted for murder. The analysis -- written by Shannon Edmonds, the group's director of governmental relations -- says, "This was undoubtedly an unintended consequence but one that law enforcement authorities should be aware of." Edmonds, who said he is unaware of any such prosecutions, said, "After every (legislative) session, there are changes in the law that are real head-scratchers, some intentional and some are unintentional. ... This is just a way to illustrate how unintentional consequences can result in something extreme" (Embry, Austin American-Statesman, 7/13). Swinford, who disagrees with the interpretation of the law by the TDCAA, said the law is intended to provide
criminal penalties for the failure of physicians to obtain parental consent or to comply with restrictions on abortions conducted at or after 28 weeks' gestation, but "certainly not to subject a physician to prosecution for capital murder."
Both the Kaiser report and the news story missed a crucial part of the story. Shannon Edmonds' analysis turns on a little-discussed amendment to the Penal Code in 2003 that expanded the definition of "individual" in the homicide portion of the Penal Code to include an unborn child at any stage of development starting at conception. Although the Penal Code exempts physicians who perform lawful abortions, that exemption wouldn't apply to physicians who perform unlawful abortions. And since the 2005 amendments to the Occupations Code make it unlawful for a physician to perform most late-term abortions or abortions on minors without parental consent (subject to a judicial-bypass provision), the argument would be that physicians who violate the new provisions would fall outside the 2003 law's exception for lawful abortions.
This is almost undoubtedly not what the legislature intended. With the Texas Legislature, though, you can never be quite sure. And by providing specific, lesser penalties for violations of the Occupations Code, the Legislature could be understood to have intended these penalties as an alternative to the Penal Code's death penalty. But when it comes to harsh penalties and the Texas Legislature, you can never be quite sure.
posted by tommayo, 7:20 PM