Sunday, July 23, 2006
The American Way of Death II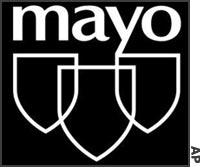 Thanks to Joe Paduda's
"Managed Care Matters"
for pointing me to
this story in the Minneapolis-St. Paul Business Journal
about a recent article in
Mayo Clinic Proceedings
: "Adult Intensive Care Unit Use at the End of Life: A Population-Based Study," by Seferian and Afessa [
abstract
; full text available in 6 months]. As reported in the business journal:
Intensive care costs comprise 30 to 40 percent of hospital spending and may continue to grow as the population ages, according to a new Mayo Clinic study. Older people with chronic illnesses have the highest rates of intensive-care-unit (ICU) use at the end of their lives, the study found. The country's aging population has an increased prevalence of chronic diseases, signaling that ICUs may treat more and more people in the years ahead. . . .

The study was set in Olmsted County, home of Rochester-based Mayo Clinic, and looked at 818 residents who were admitted to an ICU in 1998. Of those people, one in five died after having received ICU care in the last six months of life. Patients in the last year of their lives accounted for one-fourth of the ICU days used by county residents.
As Paduda points out, these numbers are consistent with
a study led by Dartmouth's John Wennberg
. As summarized by
NewsTarget.com
:
The Dartmouth Atlas Project studied the records of 4.7 million Medicare enrollees who died from 2000 to 2003 and had at least one of 12 chronic illnesses. The study demonstrates that even within this limited patient population, Medicare could have realized substantia savings — $40 billion or nearly one-third of what it spent for their care over the four years — if all U.S. hospitals practiced at the high-quality/low-cost standard set by the Salt Lake City region.
posted by Tom Mayo, 1:48 PM