Sunday, August 13, 2006
Lawsuit Seeking to Discipline Georgia Physicians for Participation in Executions Dismissed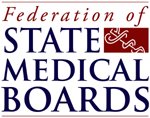 From the
Federation of State Medical Boards
:
A lawsuit seeking to require the Georgia Composite State Board of Medical Examiners to punish physicians who participate in executions was dismissed last week by a Fulton County Superior Court judge. Lawyers for seven physicians, including three physicians in Georgia, had sought to have the medical board uphold American Medical Association guidelines that prohibit physicians from involvement in executions.

Lawyers for the state argued that the physicians had no legal standing to sue because they could show no specific harm, and that state law is the determining factor in the administration of lethal injection in Georgia, not the AMA's ethical guidelines. Complaints were filed with the medical board against a Georgia physician who assisted the department of corrections with executions, but the board declined to discipline him. The lawsuit, filed by a group of Atlanta-area lawyers, unsuccessfully sought to appeal the board's decision.

In April, Georgia Gov. Sonny Perdue signed a bill (HB 57 [link]) that protects any physician licensed in Georgia from having their license challenged, revoked or suspended if the individual participates, in any way, in the state's execution process. The Act became effective July 1, 2006, and applies to executions carried out on or after July 1, 2006.
posted by tommayo, 2:34 PM